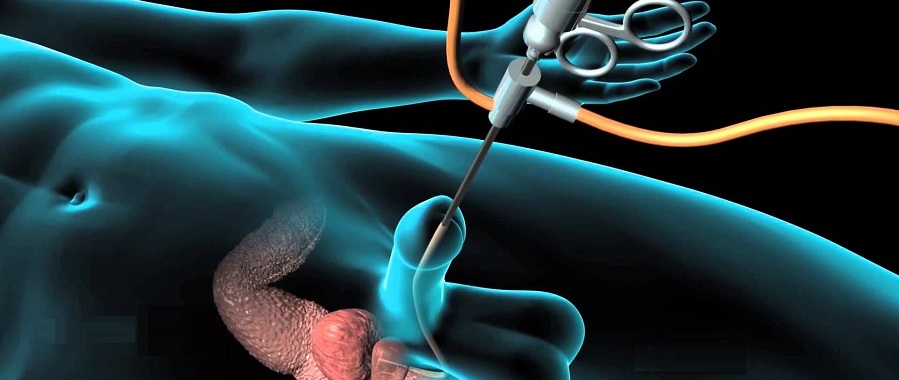 Introduction
Transurethral resection of the prostate (TURP) is a surgery used to treat urinary problems due to an enlarged prostate. Prostrate is a gland found only in males which helps in producing the semen. It is a walnut-sized gland situated between the bladder and the urethra.
When is TURP carried out
TURP is done when the prostate grows in size with aging and once it starts growing it tends to progress and causes worrying symptoms and does not respond to medical line of  treatment.
Below are some of the symptoms that TURP can help solving.
A weak urine flow
stopping and starting again while urinating
Having to strain to pass urine
A frequent need to urinate
Increased frequency of urination at night
A sudden urge to urinate
Urinary tract infections
Being unable to empty your bladder fully
Recurrent UTI
Haematuria
How TURP is Carried out
TURP is an invasive procedure to take out the overgrowth of prostate tissue. In spite of the latest development of less-invasive treatments, TURP is still considered the best option for prostate surgery  and the preferred and affordable  treatment for BPH. It is done by an experienced urologist in a hospital und spinal anaesthesia or general anaesthesia. A resectoscope (This is a thin metal tube containing a light, camera and loop of wire.) is inserted into the urethra (the tube that carries urine out of the body)  to access the enlarged prostate gland. The instrument  contains an electrical wire loop that helps in cutting the tissue . To manage the bleeding, the vessels are sealed  by the wire loop. The pieces of tissue are carried by the irrigating saline solution  into the bladder and then flushed out at the end of the procedure. The catheter is usually left in place for at least a day or two, until swelling reduces  and you are  able to urinate on your own. There might be traces of blood in the urine which is normal after surgery .Holmium and other Lasers are also used endoscopically  to remove prostate gland .
Benefits of Transurethral Resection of the Prostate (TURP).
Additional benefits of TURP are:
Visual, hands-on access to the prostate
Instant removal of excess tissue
Can be coupled with other procedures, e.g., removing small bladder stones
Has a high success rate
Traditionally taught in medical schools so doctors have extensive experience .
Why Us?
Shrikhande hospital  Nagpur India  is a super speciality hospital that deals with Urogynecology with expert doctors having more than 30 years of experience in dealing problems related to prostrate and other urinary issues. Contact us on  (+91) – 8805677600 for more information or to schedule an appointment.